BIO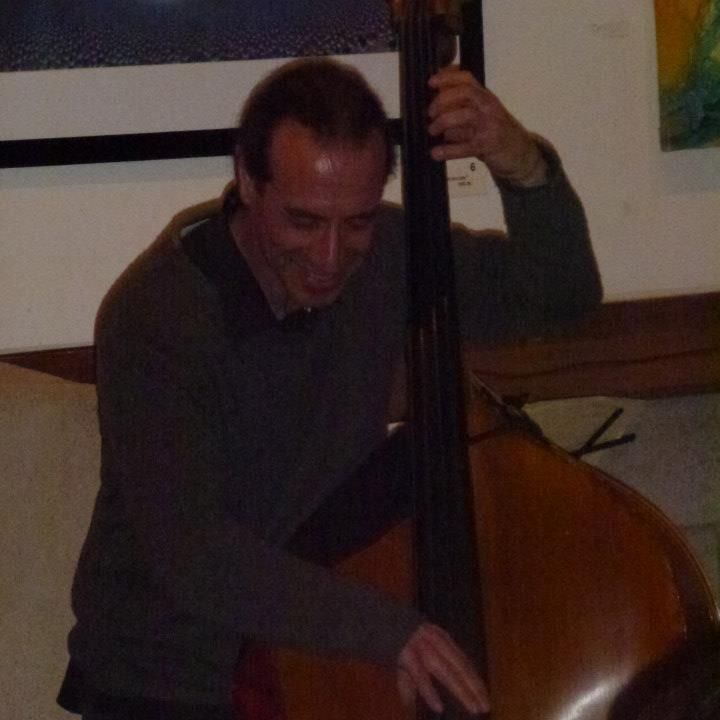 MICHAEL GOETZ | BASSIST
Michael Goetz is an established bassist in the New York music industry. Since 1985 Michael has been hired as a sideman for many artists across a wide spectrum.
Michael has worked with pianists: Bill O'Connell, David Kikoski, Jeb Patton; Saxophonists: Vincent Herring, Walter Blanding, Steve Slagle, Ray Blue, Craig Handy, and Ira Sullivan; Trumpeters: Dave Douglas, Ingrid Jensen, Marcus Printup, Ray Vega; Guitarists: Paul Bollenbeck, Joe Beck, Vick Juris, Dave Stzyker, Douglas Munro, John Basile, Jay Azzolina; Percussionists: Richard Barrata, Roger Squitero, Rogerio Boccato, Richie Morales; Composer: David Amram. 
In the recording field, Michael has performed for many different ensembles and projects. Michael was a staff bass player for Vitamin Records and was featured on the following albums that were released as tribute albums. "Pink Floyd", "Neil Young", "To Weezer", "Marilyn Manson", "The Dixie Chicks", "Jimi Hendrix", "John Mellencamp", "Enya", "Celine Dion", "Metallica", "REM", "U2", "Guns and Roses", "The Beach Boys Pet Sounds", "The Darkness", "The Roots", "Puddle of Mudd", "Dr. Dre", "Duran Duran", "To Fall Out Boy", "Kirk Franklin", "Papa Roach", "Queens Of The Stoneage", "Shinedown", "Dashboard Confessional", "To Coldplay", "To Stone Temple Pilots", and "To Finger Eleven". 
In addition, Michael is featured on three recent CD's, the first is entitled "Music in Film: The Reel Deal", 2022 Grammy Nomination for best arrangement ("Chopsticks"), The Richard Baratta group. The other CD's,"A Very Gypsy Christmas", which was was awarded as a top five jazz holiday release by the Wall Street Journal Arts Section. The third CD entitled "The Harry Warren Songbook" is another new release featuring the music of the late great composer. Two of the CD's are from the group called "La Pompe Attack" the leader being the guitarist Doug Munro, performed in the style of Gypsy Swing music. 
Michael has also spent several years performing and recording for Broadway shows, TV and films. Recordings for featured films: "Femme Fatale" conductor Ryuichi Sakamoto, "Snake Eyes" conductor Ryuichi Sakamoto, "Twilight" conductor Elmer Bernstein. Orchestra musician in New York City on Broadway; "Young Frankenstein", "The Producers", "Miss Saigon", "Sunset Boulevard", "Les Miserables", "Crazy for You", "Ragtime", "Jekyll and Hyde", "Once on this Island", "My Fair Lady", "Anything Goes", "Annie". Lincoln Center Vivian Beaumont theatre production of "Some Americans Aboard", recorded for Lincoln Center archives. Recordings for jingles, TV shows and commercials; 48 Hours, Glaxo "Mommy and Me", American Brands, Unilever, Oldsmobile, Faberge Industry.
| | | |
| --- | --- | --- |
| 2022 | La Pompe Attack | Putt Lake Toodleloo |
| 2022 | Emily Mazzella | Awakening |
| 2022 | Richard Baratta | Music in Film:The Sequel |
| 2021 | Slide Attack | Road trip |
| 2020 | Richard Baratta Group | Musician Film:The Reel Deal |
| 2019 | Richard Baratta Latin Jazz Septet | Live at the Astor Room |
| 2019 | Orit Dahari | Orit Dahari |
| 2017 | Doug Munro | The Harry Warren Song Book |
| 2016 | Brian Conigliaro | Wheels of Commotion |
| 2016 | Celia Berk | Manhatten Serenade |
| 2014 | Howard Levy and Alan Goidel | Slide Attack |
| 2012 | Sarah Knapp | The Big Christmas Show |
| 2011 | Doug Munro | A Very Gypsy Christmas |
| 2010 | Danny Gray | Erubescent Night |
| 2007 | Doug Munro | Big Boss Bossa Nova |
| 2005 | The String Quartet Tribute | Tribute to Puddle of Mudd |
| 2005 | The String Quartet Tribute | Tribute to the Beach Boys |
| 2004 | The String Quartet Tribute | Tribute to Guns N' Roses |
| 2004 | The String Quartet Tribute | Tribute to The Roots |
| 2004 | The String Quartet Tribute | Tribute to The Darkness |
| 2003 | The String Quartet Tribute | Tribute to Jimi Hendrix |
| 2003 | The String Quartet Tribute | Tribute to the Dixie Chicks |
| 1999 | The Allan Brady Trio | Threeology |
| 1994 | Jazspring Trio | Seasons and Sentiments |